Cash For Cars Bayswater VIC 3153
Are you struggling to get rid of your old and unwanted car? Do you look for Sell My Car Bayswater service? Cash For Cars Bayswater VIC 3153 is here to help you turn your unwanted vehicle into cash quickly and easily. With our hassle-free and pleasing process, you can sell your car for cash Bayswater in no time. With us, you won't have to deal with the stress and uncertainty of finding a buyer on your own. We provide a seamless experience from start to finish, giving you peace of mind and a fair price for your vehicle.
We also pay top cash for cash for scrap cars Bayswater, meaning that you can easily turn your unwanted vehicle into cash without any hassle. Our team of experts is dedicated to providing you with the best possible service and the highest value for your scrap car. Whether your car is damaged, totaled, or simply no longer roadworthy, we are here to help you get rid of it and earn some extra money in the process. With our fast and reliable service, you can rest assured that you will get paid top dollar for your scrap car in Bayswater.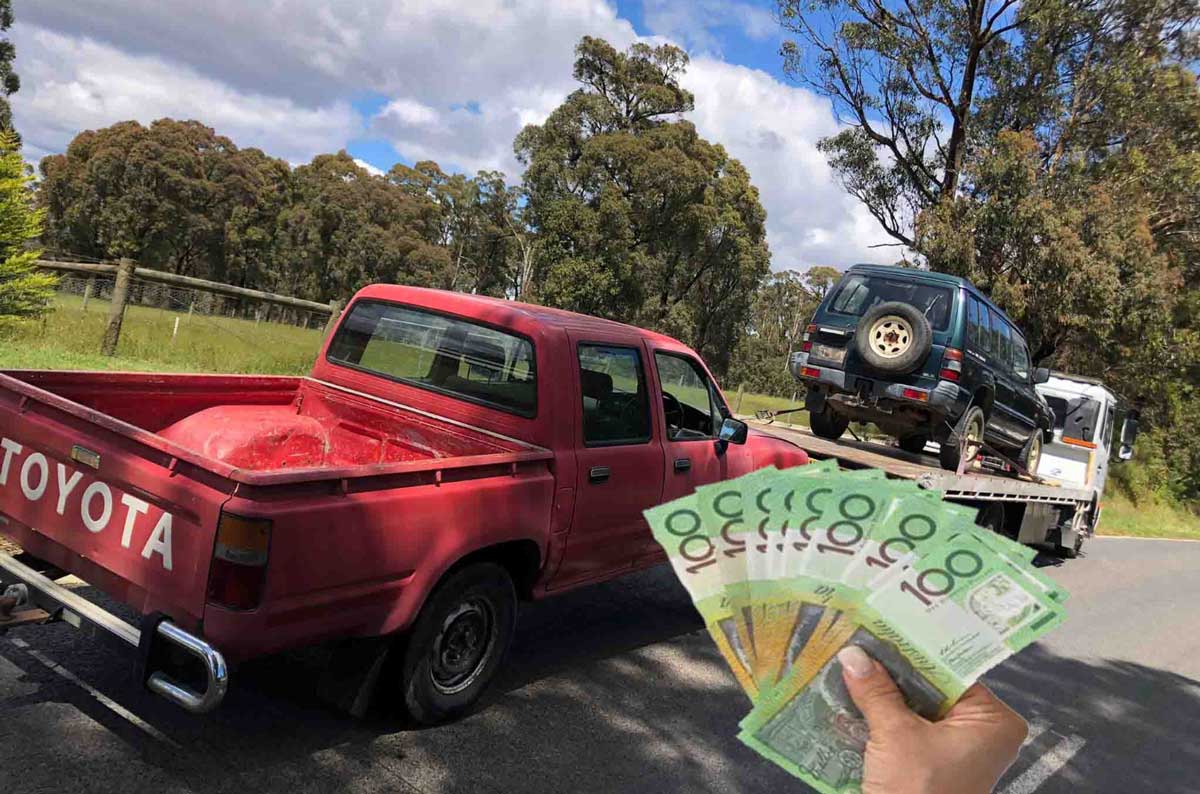 Cash Up To $9,999 At Car Wreckers Bayswater & Free Car Removal Bayswater Area
We offer top cash up to $9,999 for your scrap car at Bayswater Car Wreckers, along with free car removal Baywater services in the Bayswater area. Don't let your old, unwanted vehicle take up space any longer—let us take care of it and give you cash in return. In addition, our hassle-free process ensures that you won't have to deal with any paperwork or towing fees.
With us, there are no extra fees or hidden charges, so you can be confident you're getting a fair price for your vehicle. Our transparent approach to buying cars sets us apart from the competition and guarantees a stress-free experience for our customers.
Simply call us and we'll take care of everything from start to finish, leaving you with extra space and cash in your pocket.
Give us a call at 0403 560 843, if you have any questions or concerns. Our friendly customer service team is always available to assist you. Alternatively, you can also send us an email at noorullah.darwishi@yahoo.com or fill out our online form and we will get back to you as soon as possible.